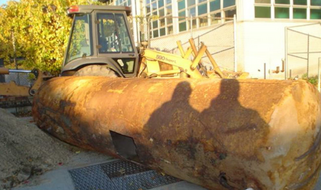 PMS Construction Management Corp. was selected by the Department of Design and Construction to provide design, construction and construction management services for the decommissioning and replacement of heating oil storage systems (underground and aboveground) at 14 New York City Department of Environmental Protection facilities throughout the City of New York. PMS was required to perform all services necessary to achieve Federal, State and City compliance at each of these facilities.
The 14 NYC Department of Environmental Protection sites heating systems were being fueled with outdated and out of compliance heating oil storage tank systems. The heating oil tank or tanks at each of the 14 sites were decommissioned and removed and certain of the sites had their tanks replaced in compliance with current Federal, State and City regulations.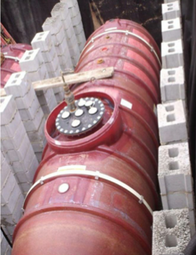 What made the EP6 Tank Project unique for this type of multi-site work was that the work was required to be completed within a specific narrow time frame with no consideration/knowledge for what the scope of work that may be required for each individual site. (When PMS agreed to accept this Project neither the City nor PMS knew the extent of the work which would be required to bring each site into full compliance with the authorities.) PMS was able to complete this Project under budget and within the scheduled time frame by utilizing a fast track form of subcontract and specifications created specifically by PMS for this Project.
PMS retained the services of nationally known Shaw Environmental to act as design consultant. The two firms were able to develop and prepare detailed design drawings, specifications, bid documents, pre-bid meetings, and bid tabulation sheets with recommendations; engineered the work so that the least disruptive and least costly solution for each site would be utilized while maintaining the strict time schedule; developed a project methodology that would emphasize schedule compliance without sacrificing quality; supervised and carefully monitored at each site the entire construction process through completion; compiling and organizing all documents; and using this documentation to procure approvals from the necessary regulatory agencies and authorities.